I actually clicked on this photo because I thought it was a typographic piece, but as you can see it's not! Let dowwwwn.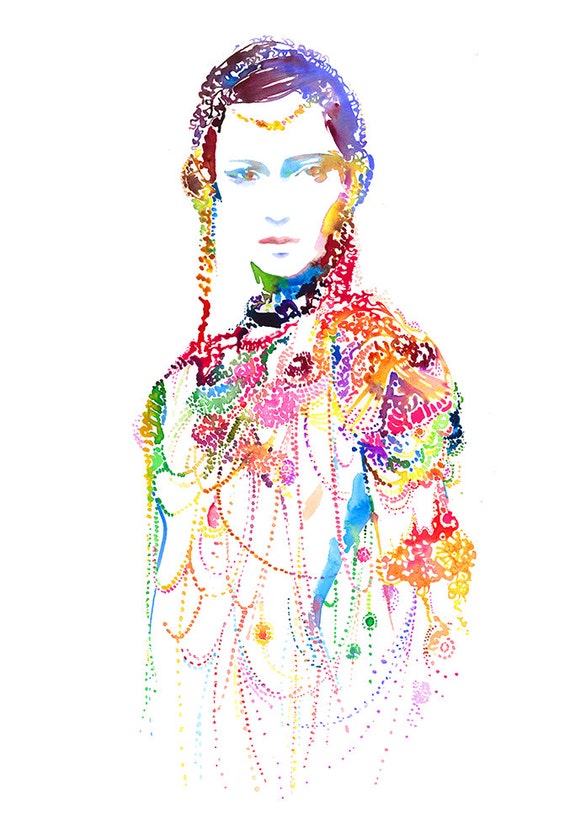 Warrior Ink. Silver Ridge Studio. Retrieved from: https://www.etsy.com/listing/90935184/archival-prints-of-watercolor-fashion?ref=shop_home_active_9
Nah, even though it is simple, I think it's really strong, mostly because of her facial expression. I also like the fact that it's very clean, which I have discovered is hard to do with watercolour paints. Seriously the paint runs like mad! Unless it's just me.
Definitely an influential piece for me. It has given me a few ideas. Ultimately I would like to infuse typography and watercolour. Watch this space